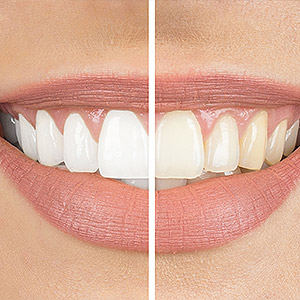 One of the easiest ways to upgrade your smile is to have your teeth whitened. In just one dental visit, whitening could transform your teeth from dull and dingy to bright and gleaming. And with a little care and occasional touch-ups, your new and improved smile could last for years.
But perhaps you're not one to rush into things—particularly when it may affect your health—and you'd first like to know more about this popular dental procedure. Here, then, are answers to a few frequently asked questions about teeth whitening to help you decide if it's right for you.
Is it safe? Although whitening solutions use a bleaching agent like hydrogen peroxide, it's only a small percentage of the total mixture. As long as you use the solution as directed by the manufacturer, whitening your teeth won't pose any harm to your teeth.
Do I need a dentist? There are several effective bleaching products available for whitening your teeth at home. But because it's usually a stronger solution used by a professional, whitening may not take as long to realize results, and the effect may last longer. A professional whitening might also help you achieve your desired level of whiteness better than a home kit.
Are there side effects? Your teeth may become sensitive right after whitening, especially if you already have sensitive teeth. To reduce this possibility, you might begin brushing with a desensitizing toothpaste a couple of weeks prior to your whitening session, as well as reduce your frequency of subsequent whitening procedures.
Any reason to avoid whitening? If your teeth are short or you have a gummy smile, whiter teeth may not be as attractive. You may also have internal discoloration, something teeth whitening can't change. And if you have dental work, you may wind up with natural teeth that are brighter than an adjacent veneer or crown. Your dentist can better advise you after a thorough dental exam.
To get the answer to other questions you may have, or to find out if whitening is right for you, consult with your dentist. If you are a good candidate, though, teeth whitening could very well change your smile—and your life.
If you would like more information on teeth whitening, please contact us or schedule an appointment for a consultation. You can also learn more about this topic by reading the Dear Doctor magazine article "Important Teeth Whitening Questions…Answered!"